Bio
SHAHANE ZURABOVA,
piano
Shahane Zurabova is a unique talent and has an almost enchanting scenic demeanor. A number of amused critics confirmed that fact. The latter one is a laureate of international and national prize distribution. She is a laureate of Foundation Nicati-de-Luze prize distribution (in 2011).
1st category prize: Umr-Shat piano competition (2000)
2nd category prize: Arno Babajanyan piano competition (2002)
2nd category prize: Sarajev piano competition (2007)
She had multiple performances in career path as soloist and chamber musician in well-known concerts and international festivals: Vienna music theatre in public (Austria), Lisbon "Le Foyer" (Portugal) as well as Gafesjian Center for Arts in Yerevan (Armenia), Opéra de Mauritius (Mu), Warsaw (Poland). Mieczyslaw-Vinery Project is also notable that is a publicity advertising card of the composer.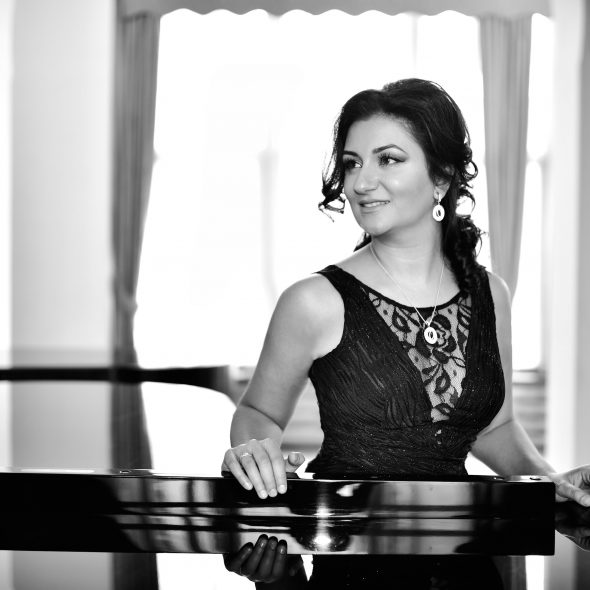 Email
zurabova.shahane@gmail.com